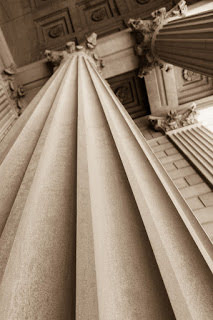 A Democrat plans to introduce legislation in the House of Representatives today that would expand the scope of CFIUS reviews. News reports indicate that the legislation will allow CFIUS -- the Committee on Foreign Investment in the United States -- to review deals to determine whether there is a net benefit to the United States.  It also would permit CFIUS to consider a deal's effect on US employment, product innovation, public health and safety and whether a foreign company purchasing a US company abides by US rules concerning disclosure and transparency.
If passed, the legislation will have a significant impact on acquisitions of US companies by foreigners. Currently, CFIUS reviews acquisitions of US businesses by foreign acquirers for national security issues, meaning that only certain types of businesses and acquirers raise concerns. If the committee's mandate is expanded by the proposed bill , then potentially all M&A deals with foreign acquirers will be subject to the CFIUS regime. This would have the effect of slowing down and increasing the costs of completing deals. The CFIUS process can be costly and time-intensive. Additionally, parties will have to allocate the risk that CFIUS could block or unwind a deal. This likely would affect acquisition prices.
The legislation faces an uphill battle. The introducing member, Representative Rosa DeLauro of Connecticut, introduced similar legislation in 2014 after CFIUS approved Shuanghui International Holdings Limited's $7.1 billion acquisition of US pork producer Smithfield Foods Inc. The earlier legislation never made it out of the committee stage. Also, there is currently no companion legislation in the Senate. However, given the steady increase in acquisitions of US businesses by Chinese companies over the last decade, CFIUS has become a hot button issue.  Politicians who have expressed concern over such acquisitions may push Representative DeLauro's legislation forward. Nothing is predictable in politics these days.
Prior coverage on CFIUS can be found
here
.