The New Jersey Board of Public Utilities ("BPU") is now soliciting applications for the development of up to 1,100 MW of offshore wind energy generation, the nation's largest single-state solicitation of offshore wind to date. The solicitation that opened on September 20, 2018 and will close on December 28, 2018 is a significant step towards meeting the state's goal of 3,500 MW of offshore wind capacity by 2030 and transforming New Jersey into a 100-percent clean energy state by 2050. BPU intends to act on the applications by July 2019, allowing developers to qualify for federal investment tax credits that expire at the end of 2019. These tax credits could save approximately 12% of the total project cost or an estimated $300 million, savings that ultimately go to New Jersey ratepayers.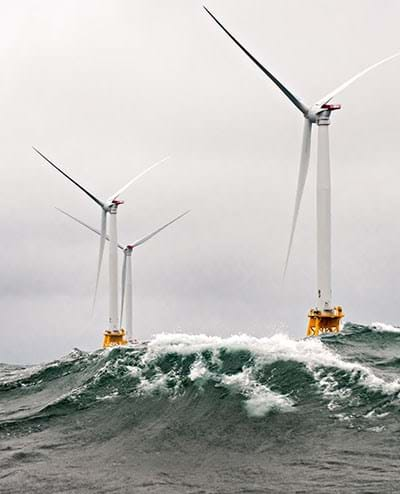 Source: WINDExchange
The solicitation seeks to secure offshore wind renewable energy certificates ("ORECs") from qualified offshore wind projects, i.e., projects located in the Atlantic Ocean, connected to the New Jersey electricity transmission system and approved by BPU. For each megawatt hour of electricity generated and delivered to the grid, the qualified offshore wind project will be credited with one OREC. For each OREC, the qualified offshore wind project will be paid its stated OREC purchase price, which reflects the all-in costs of the project. The OREC purchase price will be fixed for each of the first 20 years of the project's commercial operation. Since the OREC purchase price is fixed and will be paid only for actual offshore wind generation, New Jersey ratepayers will not bear the risk of a project suffering cost overruns, poor performance, or failing to come on line at all. Once BPU approves qualified projects, BPU will establish a statewide OREC purchase requirement in an amount to support the output of all qualified projects. In return for the sale of ORECs, qualified projects are required to return all revenues from sales of energy, capacity, ancillary services and other sources. Sales include all sales – not just those in PJM markets, but all others including bilateral contract sales. The OREC funding mechanism is currently under consideration by BPU. BPU plans to set a date for consideration of adoption of the funding mechanism before the close of the application window. See https://www.bing.com/BPU order dated September 19, 2018.
Bidders may offer projects up to 1,100 MW in size. The minimum offer size is 300 MW. However, all bidders must offer at least one bid alternative sized at 400 MW to inform BPU whether there is a price premium if BPU chooses multiple smaller projects to diversify across sponsors, technology types and wind resource locations.
The applications will be evaluated by the following six criteria: (1) OREC purchase price, which includes meeting the requirement for a fixed, pay-for-performance price; (2) economic impacts, which includes the number of jobs created, increase in tax receipts, wages, and state gross product; (3) ratepayer impacts, which includes the average increase in residential and customer bills; (4) environmental impacts, which includes the net reduction of pollutants for each megawatt hour of generated; (5) the strength of guarantees for economic impacts, which includes measures to assure that claimed benefits will materialize; and (6) likelihood of successful commercial operation, which includes feasibility of project timelines and plans and the current progress in achieving these plans.