The Bureau of Ocean Energy Management ("BOEM") will be auctioning about 390,000 acres of offshore wind lease areas on December 13, 2018 off of the shore of Massachusetts. Specifically, lease areas OCS-A 520 (128,811 acres), OCS-A 521 (127,388 acres), and OCS-A 522 (132,370 acres) will be offered. These areas are shown below and for reference, Block Island, the first commercial offshore wind project in the United States is located to the northwest of these areas.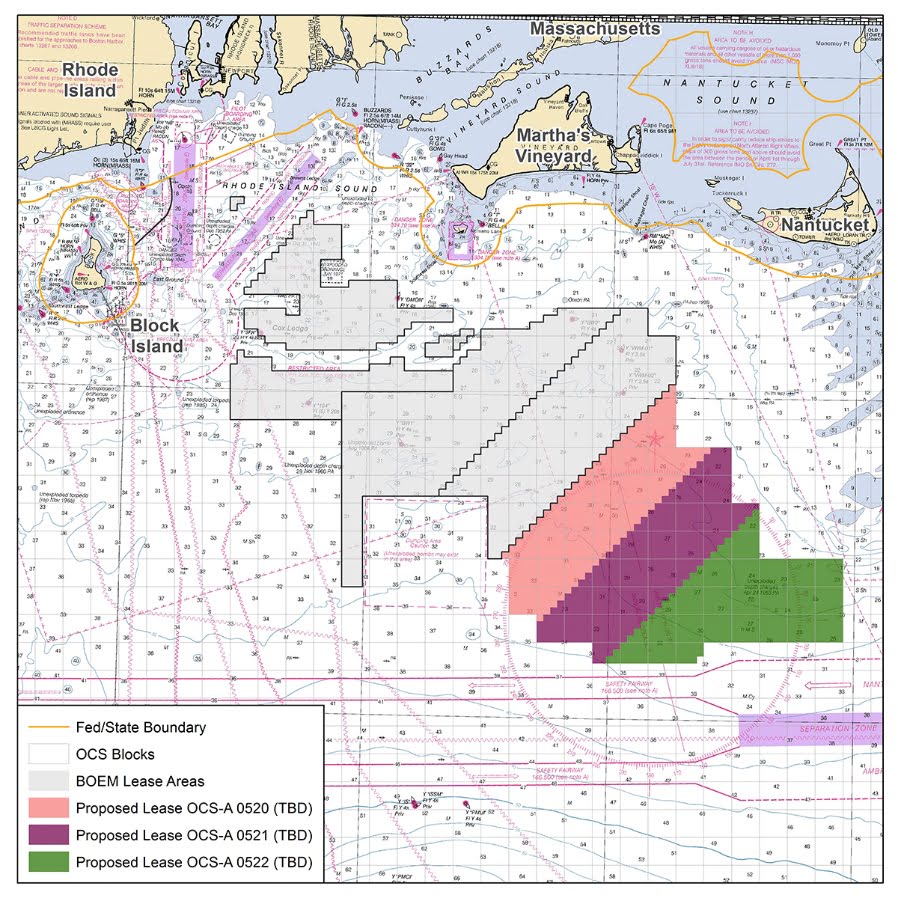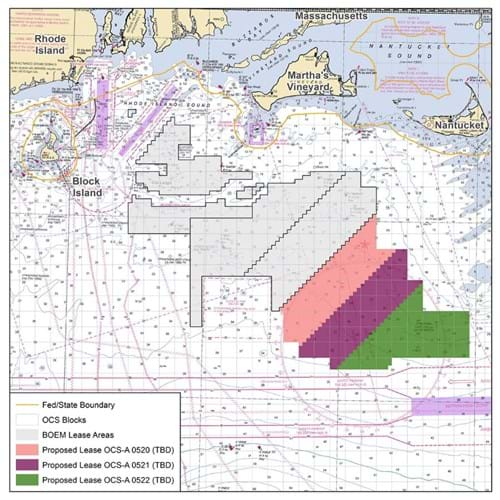 See BOEM (available here.)
The three lease areas being offered had been part of lease areas that went unsold after a January 29, 2015 auction. Since then, both PNE Wind USA, Inc. and Statoil Wind US, LLC expressed interest in that geographical area, so BOEM determined that a competitive auction was needed. BOEM published a list of 19 eligible bidders and there appears to be little doubt that the leases will be sold.
The State of Massachusetts is active in the development of offshore wind power and has a mandate to procure 1,600 megawatts of offshore wind generation for the State's electrical generation distribution companies by the end of July 2027. A total of 800 megawatts of that has already been claimed by the Vineyard Wind project through a competitive bidding process that was decided in May. According to BOEM, the three areas to be auctioned could support about 4.1 gigawatts of wind energy, which is enough energy to power almost 1.5 million homes.